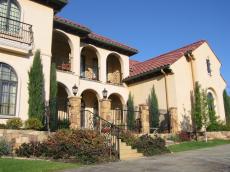 Our Customers are the FIRST Priority
Building or Buying your new Home is an
exciting
time. Over many years of working with our customers, we have developed a simple and effective process to ensure that this time is enjoyable and successful.
QElite has a team of people to assist you during all phases of the Home Building experience, from Architects, to Interior Designers and Landscape Designers. We also love to work with folks who have their own Architects and Designers.
We typically work as a 'Turn-Key' Builder for our customers. What does this mean? A Turn-Key Builder works with you in the beginning to clearly discuss what you want in the home so that all the budgets can be realistically established. We will then develop a cost for your home which will NOT change unless you decide to change your budgets.
Unfortunately, too many builders do not know their true costs which reflects upon the customer as additional, surprise costs during the Home Construction Process.